Eusebius of Caesarea (c 263 – 339?[1])(often called Eusebius Pamphili, "Eusebius [the friend] of Pamphilus") became the bishop of Caesarea in Palaestina c 314. He is often referred to as the Father of Church History because of his work in recording the history of the early Christian church, especially Chronicle and Ecclesiastical History. An earlier version of church history by Hegesippus, that he referred to, has not survived.
What this men write?
"Toiayti de tis Makedonon igemonia,Ellinon onton kai tin glotta logikoteron"
Its translation:
"This hegemony of Macedonians, GREEKS being and their language general"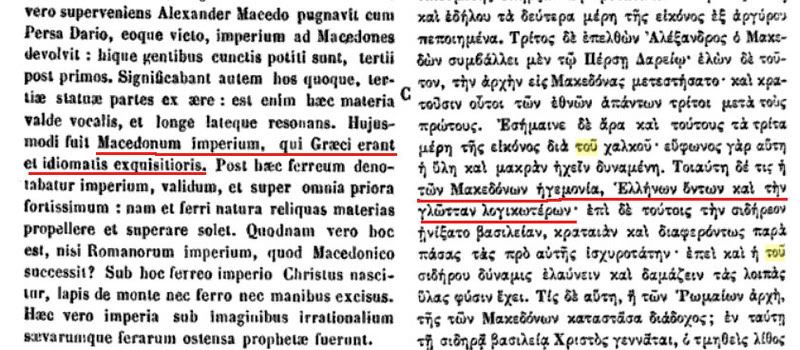 The following two tabs change content below.