Another contemporary source (1905) of the events in Macedonia is given by Luigi Villari, in his book " The Balkan question; the present condition of the Balkans and of European responsibilities"
We get the same facts from witness accounts. There is No "Macedonian Race" but instead the Slavic populations in Macedonia are either Serb or Bulgarian.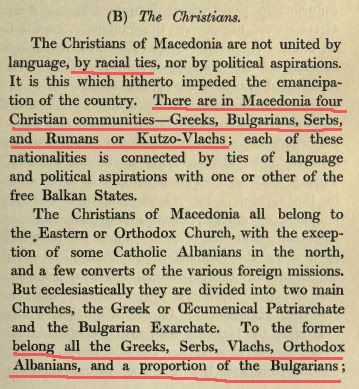 Related posts:
The following two tabs change content below.