The following document is a  sample of the immense sacrifices commited by Macedonians in favor of their motherland Hellas.  Its an application written by Chrysafis Anastasiou, a Macedonian as himself signs, to the Greek government with date  19.6.1865 where inside he describes his soul-stirring life story. He was born in Naoussa, Macedonia. He particiapted like many other Macedonians in the Greek revolution where he had his father and many of his relatives, including his mother and sister, killed. Himself was captured by Turks and after 3 years in capture, his surviving relatives paid ransom and managed to be released. This Macedonian like his relatives "never stopped fighting for Greece" and "praising the names of Liberty and Greece". In 1865, while being old and ill, he requested from the related commitee of the Greek government a frugal help through this application.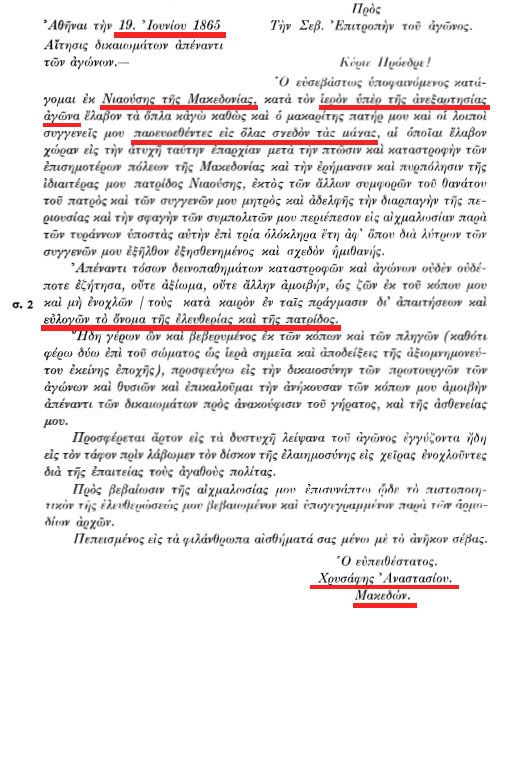 From magazine "Makedonika"
Related posts:
The following two tabs change content below.