The Original Document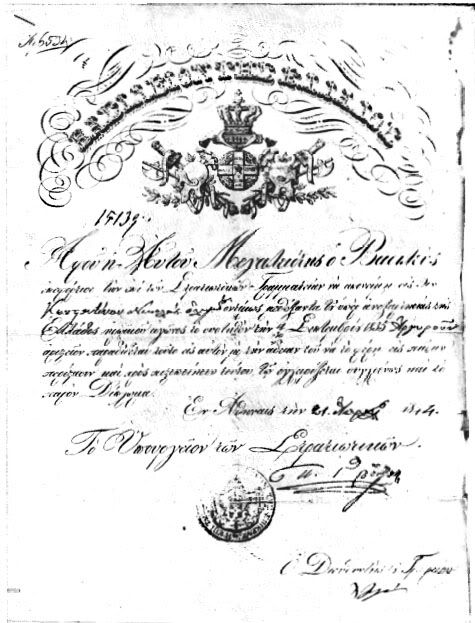 In Greek (Clear view)
In English
Kingdom of Greece
No. 6534
After his Highness, the King, urged the Military Secreteriat, to award to Konstantinos Nikolaou Olympiou, decently participating in the Heroic Struggle of Greek Independence , the written on 18/30 September of 1835 Silver medal, this is given to him, with his permission, to carry it in every circumstance and for verification of it, this diploma is also attached.
In Athens on 21 April of 1844
Ministry of Military
(Major) P. Gronzos(sp?)
The Head of the Office
(signature not clear)
Source: www.ems.gr (By Spanos Collection)
Related posts:
The following two tabs change content below.