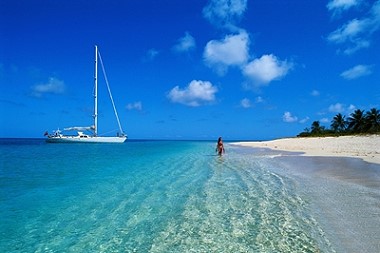 (ANA-MPA) — Greece remains the most popular tourist destination for Serbian holiday makers, according to figures provided recently by the Serbian National Association of Travel Agencies (YUTA).
A survey showed that 59 pct prefer Greece for their summer holidays, followed by Spain (13 pct), Turkey (10 pct), Egypt (8 pct) and Montenegro (3 pct). Croatia, which used to be the most popular tourist destination for Serbian tourists, received only 1 pct.
According to the survey, Serbian tourists regard Greece as a safe and inexpensive destination. 
This summer season, a majority of Serbian visitors said they will spend their vacation in Halkidiki, northern Greece, while amongst the other most popular destinations are the islands of Corfu in the Ionian Sea and Thassos in the northern Aegean. 
Caption: A file phote dated July 5, 2007 shows the city of Corfu's old town district, an UNESCO World Heritage site located on the same-name Ionian Sea island. ANA-MPA / KATERINA MAVRONA
Related posts:
The following two tabs change content below.
D-Mak currently studies History and Archaeology at the Aristotle University of Thessaloniki.