From Ioannis Chrysostomos about Daniel's fragment in page 893.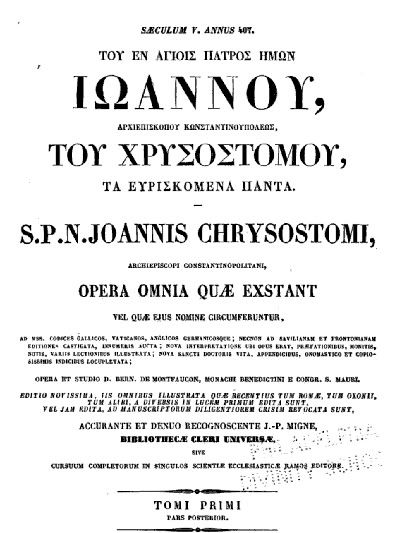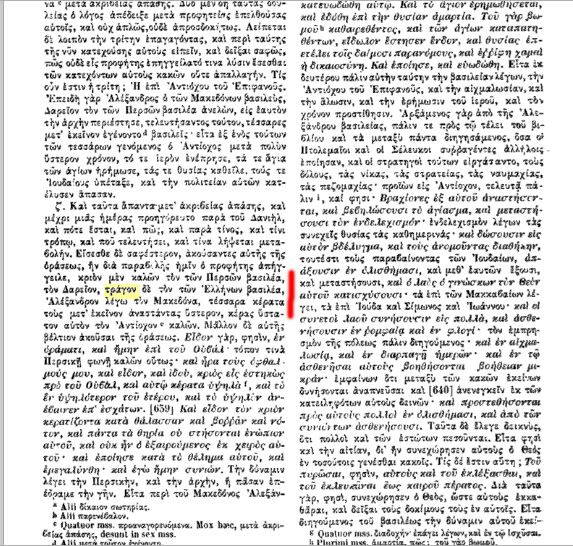 "Θα καταλάβετε καλύτερα αν ακούσετε αυτό το όραμα που μας διηγήθηκε παραβολικά ο προφήτης αποκαλώντας κριό τον βασιλέα των Περσών Δαρείο, τράγο τον βασιλέα των Ελλήνων, εννοώ τον Αλέξανδρο τον Μακεδόνα, τέσσερα κέρατα τους διαδόχους του και τελευταίο κέρατο τον Αντίοχο. "
Translation: "You will understand better if you hear this vision which was narrated parabolically by the Prophet, by calling ram the Persian king Darius, billy-goat the King of Greeks i mean Alexander the Macedonian, 4 horns his successors and last horn Antiochos"
The following two tabs change content below.