Macedonian Greeks between 1901-1903 from New York Times.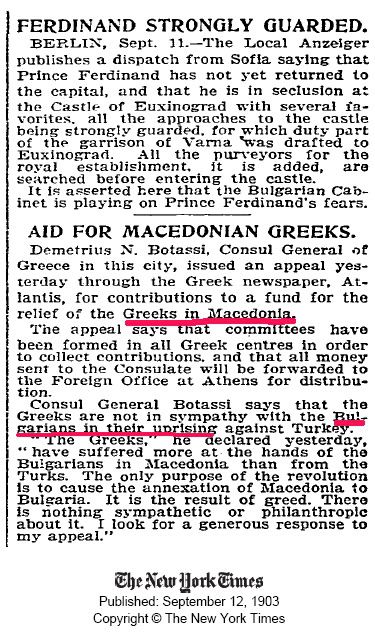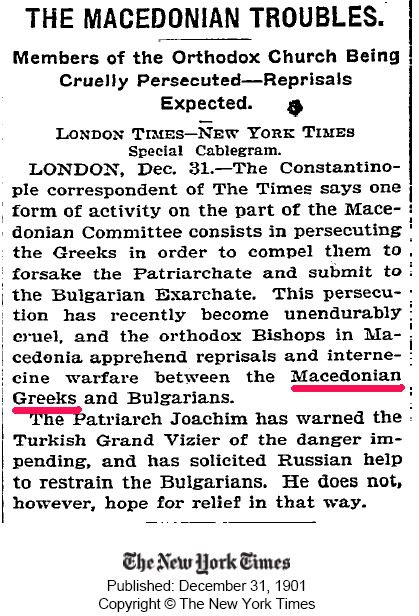 US newspapers of early 20th Century about the 'heroes' of FYROM.
Gotse Delchev
Miss Stone was Kindnapped by…Bulgarians.
New York Times : October 12, 1901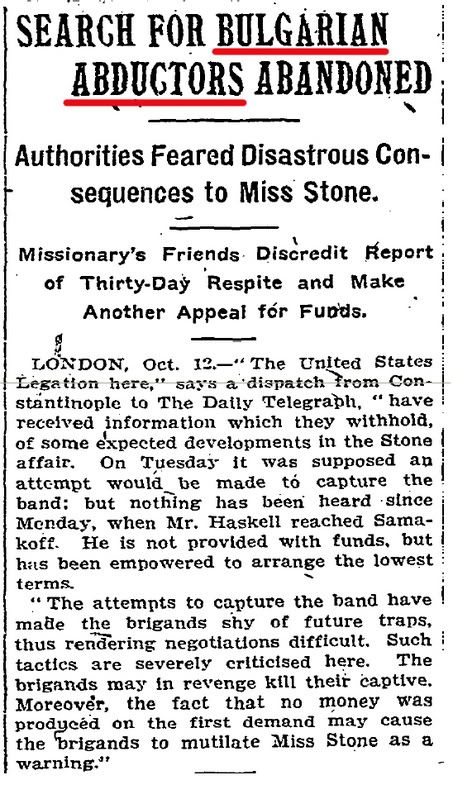 Boris Sarafoff the Bulgarian Revolutionary
New York Times – December 13, 1907

Sandansky the Bulgarian Brigand
Washington Post, Aug 30, 1908
Quote:
Bulgarian Brigand Sandansky

Sides With Young Turks in Their Fight for Freedom

Former Captor of Miss Stone Changes His Tactics and is Now in Lieague With His Old Enemies — Has High Hopes That Autonomy Will Be Established in Macedonia. Other Bulgarians Uphold Movement
US newspapers' tribute to the Bulgarian heroes claimed by FYROM continue.
Quote:
Chicago Daily Tribune
Date: May 7, 1903
Title : BULGARIANS DIE IN FIGHT

"Sixty Bulgarians were killed in a fight with Turkish troops at the village of Vanitza. Deltzeff the Bulgarian leader, was among the killed. Four Turkish soldiers were killed and three wounded Thirty houses were burned"
Lets go to NYT.
New York Times May 7th 1903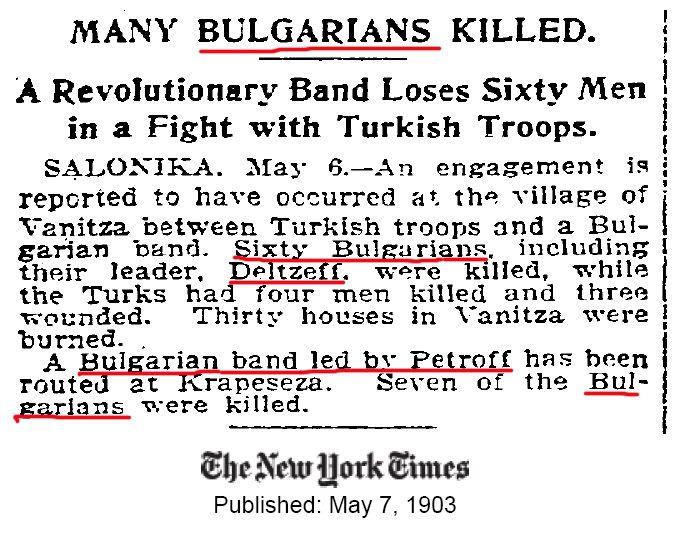 New York Times September 10th 1902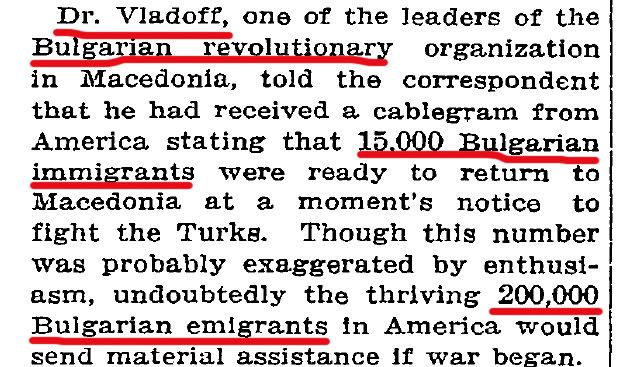 New York Times March 5th 1903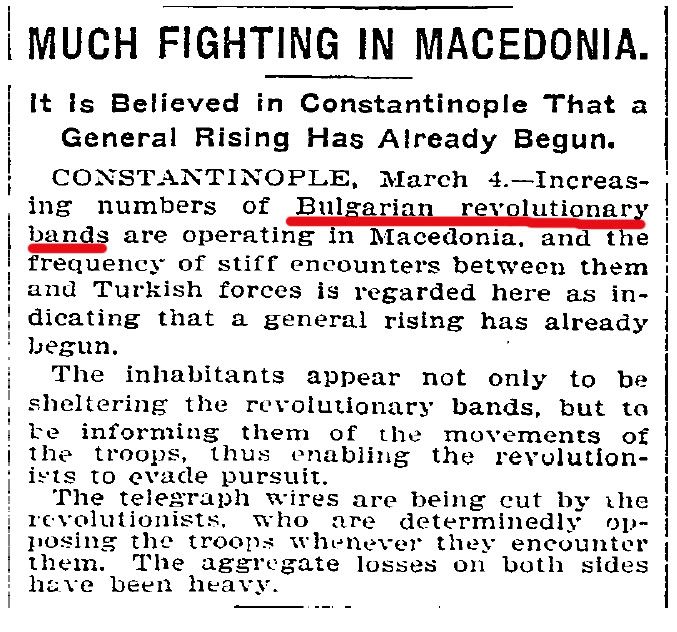 Bulgarian revolutionary bands – New York Times February 17th 1903
New York Times December 27th of 1902
Population of Monastiri – mixture of Turks, Bulgarians, Serbs, Greeks, Albanians.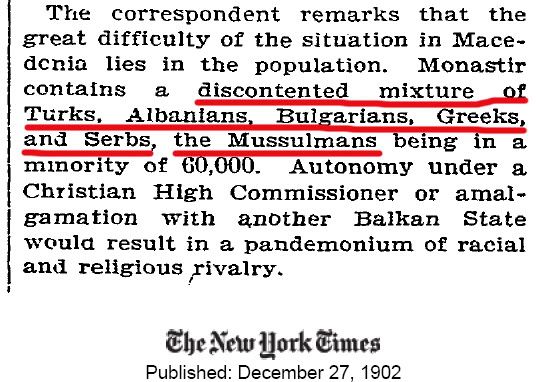 New York Times – August 26th of 1903
Macedonian Syllogos of Athens – fighting for the Greek population of Macedonia.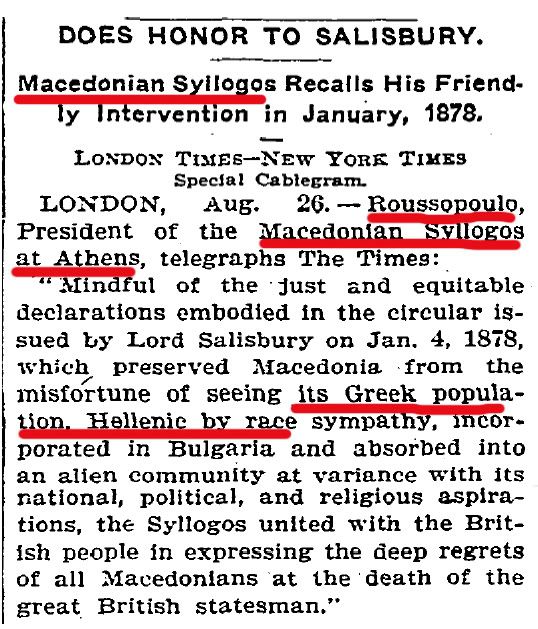 New York Times – September 13th of 1903
60,000 Bulgarians are massacred in Macedonia from Turks and Albanians. No sign of "Macedonians"
There are Macedonian Greeks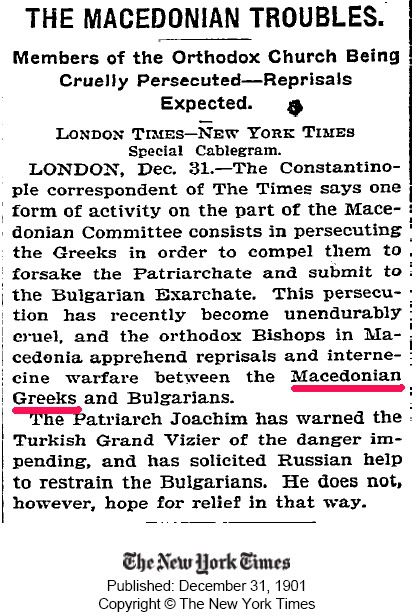 Macedonian Bulgarians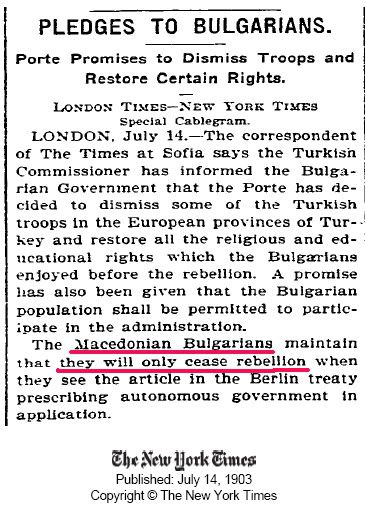 and are viewed as such either by themselves. Even the head of the so-called Macedonian Revolutionary Committee is clear about the reason of their organization's existence.
Speech of Sarafof
Keyphrase "The present revolutionary organization came into existence nine years ago when the persecution of the Bulgarian population of Macedonia became flagrant…"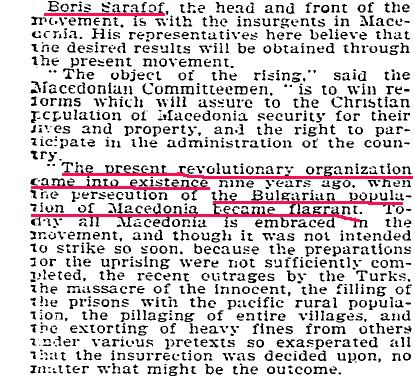 and by others.
The Sultan speaks clearly about 'Macedonian Bulgarians'
Related posts:
The following two tabs change content below.