The following is from page 87 of the book by Konstantinos Douflias:
 
THE REVOLUTIONARY DECLARATION OF THE TEMPORARY GOVERNMENT OF ELIMIA (WESTERN MACEDONIA)
In the county of Elimia in Western Macedonia (present day Kozani; in Macedonia, Greece), another group of Greek Revolutionaries took up arms in 1878 in the town of Bourino around the same time as their compatriots on Mt. Olympus. They called themselves: 'The Temporary Government of Elimia'. The president was I.K Kovandaros, and the leader of the Revolutionaries was I. Liatis. Below is the declaration of 'The Temporary Government of Elimia' which expresses the will to fight off the Ottoman Turks and unite with 'mother Greece'.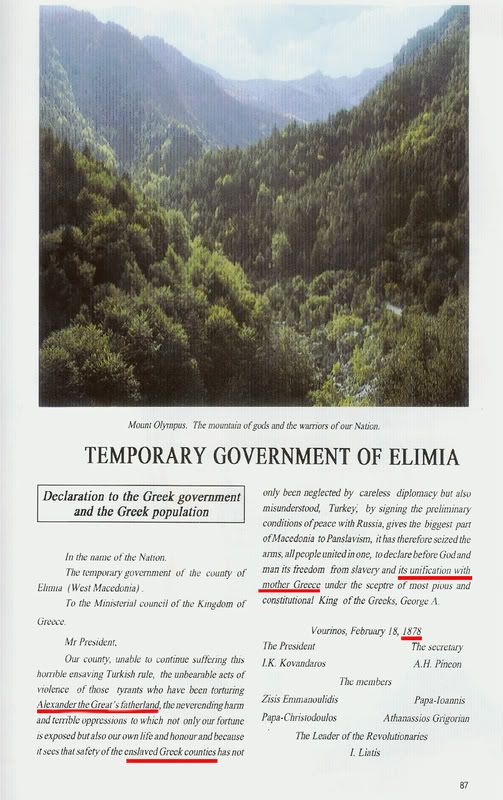 Thanks to Christos for the info.
Related posts:
The following two tabs change content below.