In these rare maps of 17th c. coming from various countries of Europe like Belgium, Netherlands, Italy we can witness the general notion of the era that Macedonia is a part of Greece. Of course Skopje was always OUT of Macedonia.
 Ptolemaeus, Claudius
Publish 1621 in Padua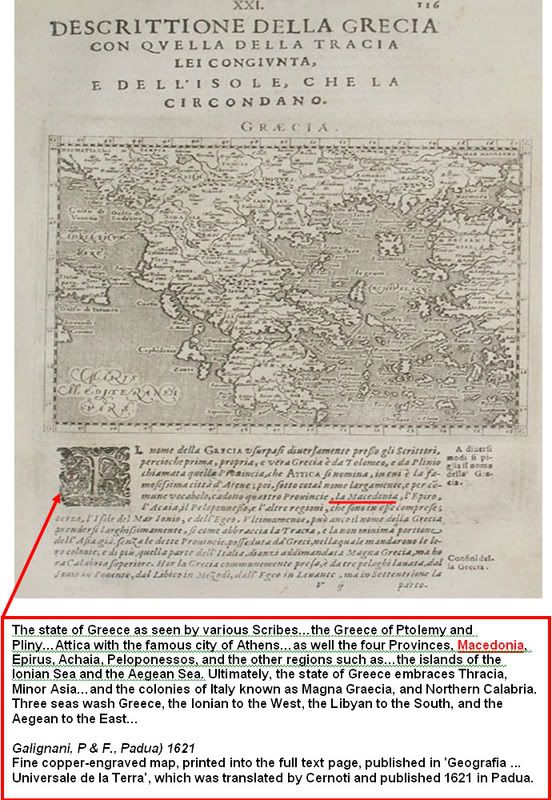 Map of Hellas 1624, from Belgium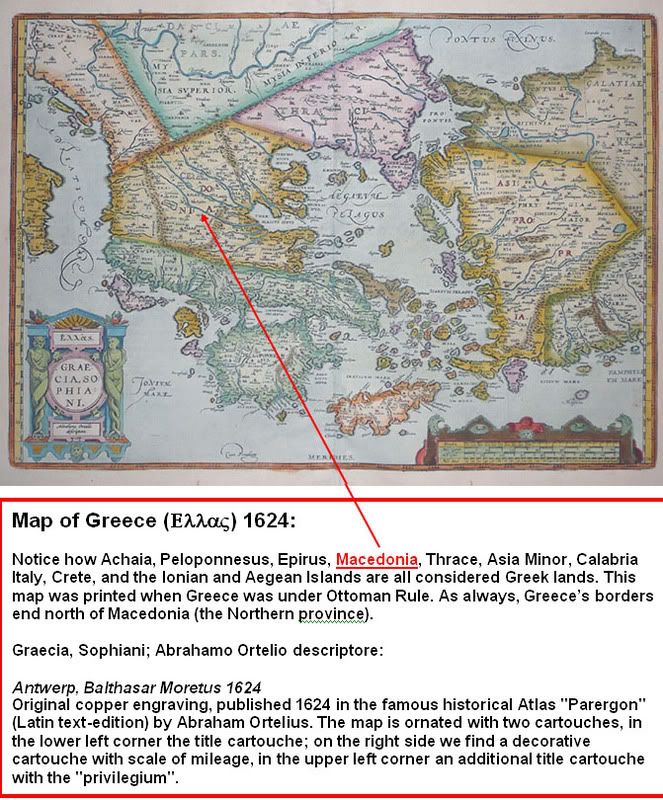 Muenster, Sebastian
Das Sechste Buch Griechenlandt nach seinen Landtschafften unnd Eigenschafften.
Basel, Henricus Petri. 1628 [16 x 12,7 cm]
Woodcut, hand colored in wash. Decorative hand colored woodcut map with a view of the country of Greece, published in a German text edition of the 'Cosmographia' by Sebastian Muenster.
Greece
Blaeu, Joan & Guiljelmus
Graecia. – Joh. et Corn. Blaeu exc. – Illustri, & incomparab, viro, Claudio Salmasio, Equiti, et comiti consistoriano, tabulam hanc D. D. D. Joh. et Cornelius Blaeu.
Amsterdam, Blaeu, J. & G. 1666 [41 x 52,4 cm]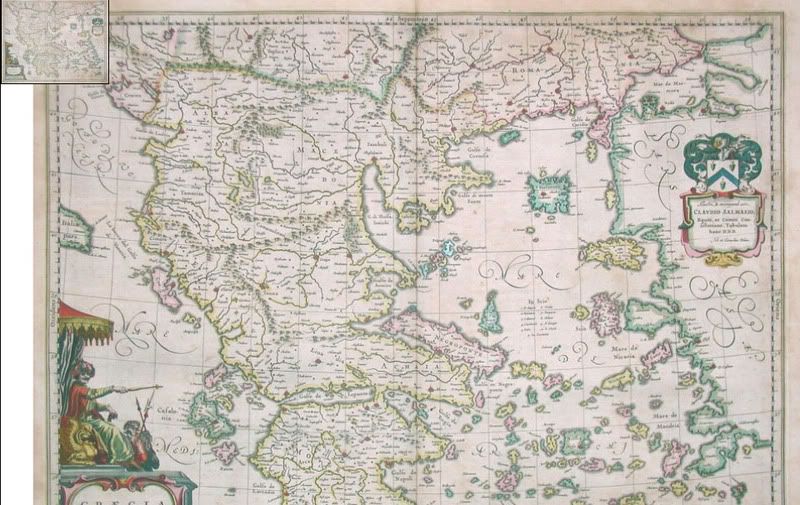 By CHRISTOS
Related posts:
The following two tabs change content below.